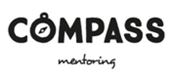 Do you have a heart for young people?
Because of our expanding work, we are always looking for new volunteers. If you feel you may be interested in working with young people, please get in touch with us. Of course, to comply with child protection legislation, necessary DBS checks would need to be made, as well as references taken.
We ask for people who:
Have an hour or so a week for a period of time
Are good at listening
Want to start a new challenge
Want to help support the young people in their community
We are always looking to recruit new volunteer Compass Mentors - please contact the office for more details.