Did you know that it costs us £2,800 a week to do all that we do?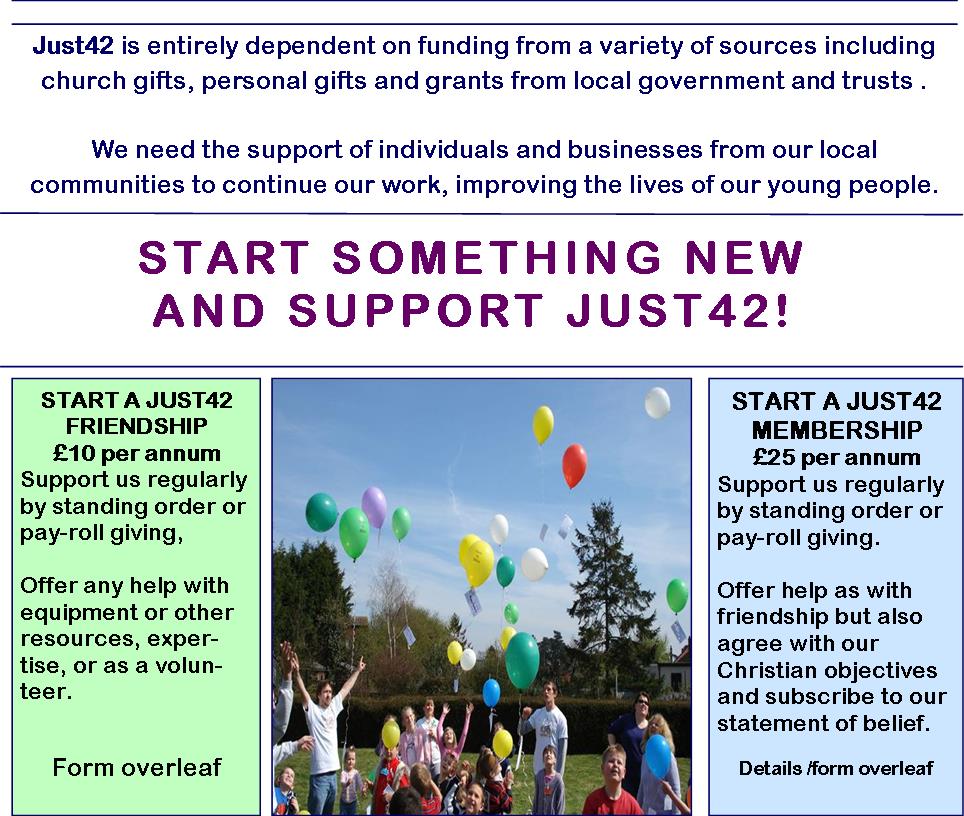 *Contact us on 01394 380992 or info@just42.org.uk for a Supporters Form*
In any giving to Just42 simply fill in the Gift Aid section on the back of the Supporters Form and return it to us. If you pay income tax or capital gains tax then Just42 can benefit from a further 28p in every pound. Thank you!